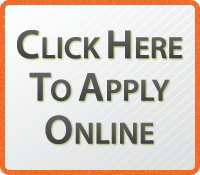 Thank you for your interest in a position with Behavior Intervention Services!
It is our goal to assist each of our clients in reaching their highest level of independence through the use of Applied Behavioral Analysis (ABA) strategies and positive reinforcement. Only through the acquisition of dedicated and caring support staff will this goal become a reality! We support children, teens and adults with developmental disabilities in their natural home, Individualized Supported Living environment and in their community!
Throughout each year, our growing agency has a variety of positions that may be open for hire. To aid in your understanding a particular position(s) and its requirements, we've include our job descriptions below.
Confident you've found a position for you? Click the link above because we'd love to meet with you!
---
Direct Support Professional (DSP)*
Direct Support Professional – Floater (FDSP)
Direct Support Professional – Trainer (DSP Trainer)
Residential Quality Manager (Q)
Community Registered Nurse
Board Certified Behavior Analyst
Registered Behavior Technician (RBT)
*This is our most prevalent/common position
---
Not sure what position would be the best fit for you?
Give us a call at 314-395-9375 and our knowledgeable staff are available to answer any questions you may have about our career opportunities!
All potential Employees will need to register on the Missouri Family Safety Care Registry.