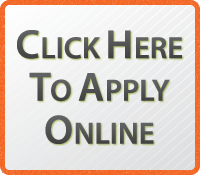 Career Opportunities
Thank you for your interest in a position with Behavior Intervention Services!
It is our goal to assist each of our clients in reaching their highest level of independence through the use of Applied Behavioral Analysis (ABA) strategies and positive reinforcement. Only through the acquisition of dedicated and caring support staff will this goal become a reality! We support children, teens and adults with developmental disabilities in their natural home, Individualized Supported Living environment and in their community! Each of these positions has requirements or aspects that make them better suited for different applicants. After reading the descriptions below, we are confident you will find a position that would be a great opportunity for you to make a difference!
Direct Support Professionals
 Requirements: High School Diploma, Some College Course Work Preferred, Clean Background Check, Driver's License, Current Drivers Insurance, Mandt, CPR/FA
Our Direct Support Professionals (DSPs) are responsible for working with individuals with developmental disabilities (especially but not limited to Autism Spectrum Disorders) toward goals of achieving independence, displaying appropriate behavior, and communicating effectively.  Most (but not all) of our consumers engage in some sort of target behavior which could include physical aggression (including biting, spitting, kicking, pinching, scratching, etc.), verbal aggression, inappropriate social interactions, and/or other undesired behaviors.  DSPs will implement a Behavior Support Plan as written by a Board Certified Behavior Analyst and/or Individual Support Plan as written by the State of Missouri which outline these individual-specific goals.  DSPs take data to track progress toward increasing desired behaviors and acquisition of goals.
We require our staff to have a current driver's license, have current car insurance, and be willing to transport consumers into the community with staff's own reliable transportation. This is so that the consumers can gain experiences in their community and have opportunities for socialization beyond the home setting. For many of our consumers and staff, community outings are very exciting and fun!
We hope that you are interested in improving the lives of individuals with developmental disabilities by increasing their independence in daily-living, assisting in integration into their community, and teaching appropriate behavior.
Direct Support Professionals may work in two different settings–Natural Home or Individualized Support Living residences. Please see the descriptions below for more information:
 Natural Home: A NH DSP works 1:1 with clients directly in their natural home (usual with families present) and in their community under the supervision of a Family Care Advocate and Board Certified Behavior Analyst. Shifts in this setting are generally after school and about 3-6 hours long, making this position ideal for those looking for a part-time position that directly correlates with college studies or needed experience for a future career path in the psychology, human services, or educational field.  Some clients require additional training and experience in Discrete Trial Training (DTT) in the Natural Home setting.  We are currently hiring DSP for natural homes in West County, St. Charles County, and South County between the hours of 3pm and 8pm, in particular.  Other locations and times are available on a more limited basis.  

Read More About This Position
Individual Supported Living: ISL DSP  support clients in our Individualized Supported Living residences, or ISLs.  Our ISL consumers receive care from BIS support staff around the clock in the home, in the community, during doctor's appointments, etc.  ISL DSP assist consumers through daily living activities including cleaning, cooking, hygiene routines, community access, etc.  This position is ideal for someone ready to be a part of a close-knit, dedicated team.  Ideal applicants are those looking for full-time or part-time  employment to further their career in the Human Services field.  ISL DSP must be willing to work some weekend shifts.  We are currently hiring for North County, South County, and St. Charles County between the hours of 3pm to midnight and midnight to 9am, in particular.  Some day time shifts are available on weekends and some during the week on a limited basis. Read More About This Position
ISL Home Supervisor
Requirements: High School Diploma, Some College Course Work, Clean Background Check, Driver's License, Current Drivers Insurance, Mandt, CPR/FA, Experience Working in a Residential Setting, Experience in a Supervisory Role, Open Availability, Ability to be On-call
ISL Home Supervisors are full-time, salaried employees who oversee the day-to-day operations of an ISL home.  Home Supervisor personnel are responsible, reliable and dependable employees.  They have shown exemplary leadership skills, have exceptional communication skills and a strong knowledge of the Direct Care staff position.  Home Supervisors work a minimum of 32 hours directly with clients weekly and are the first contact for emergency situations and staffing issues.  HS must have the ability to administer medication and be exemplary DCS when working directly with clients. HS are required to maintain the paperwork in the home and ensure all paperwork is being accurately completed.  We are currently hiring for Home Supervisor positions in our Hedge ISL in Fenton and our Wise ISL in St. Ann.  Interested applicants should contact the ISL Assistant Director, Jamie Klamert, with questions regarding these positions.
 We understand that it may not be apparent right off the bat which position would be the best fit for you! Our knowledgeable staff are available from 8am-6pm to answer any questions you may have about our Career Opportunities and they look forward to your call.
Completed applications should be faxed to 314-395-9381, emailed to kforsythe@bis-stl.com, or completed via our online application (preferred).