Who: Individuals with Developmental Disabilities
What: Sing, dance & play instruments along with fun & popular music!
When: Every Monday 11am-noon & Every Thursday 5:00-6:00pm
Where: Behavior Intervention Services
10176 Corporate Square Drive
Suite 220
Creve Coeur, MO 63132
Cost: Free
Who: Individuals with Developmental Disabilities
What: A fun-filled time for guys and gals to get together, socialize, & make friends all while participating in exciting activities!
When: Every Tuesday 5:00-6:00pm (October 22nd, 2013, through early Spring 2014)
Where: Behavior Intervention Services
10176 Corporate Square Drive
Suite 220
Creve Coeur, MO 63132
Cost: Free
Contact: Gina Noble 314-780-5887

Who: Children, youth, and adults with Developmental Disabilities
What: Painting, collages, paper mache, clay, jewelry, and more!
When: Every Wednesday 11am-12pm or 5:00-6:00pm (10-week sessions)
Session 15: October 9th – December 18th, 2013 (no class November 27th)
Where: Behavior Intervention Services
10176 Corporate Square Drive
Suite 220
Creve Coeur, MO 63132
Cost: $30 for 10 weeks of classes
Contact: Jackie Kline
Behavior Intervention Services is proud to announce yoga and relaxation classes for children, youth, and adults with developmental disabilities.
We will be learning yoga and practicing relaxation techniques along with appropriate communication during social interactions.
The classes will take place every Monday from June 4th – July 2nd at the Behavior Intervention Services office. Classes start at 5:30pm and will run until about 7:00pm.
There is a small, one-time fee of $15 for those interested in participating.
Contact Rebecca Swendig or Laura Western for questions or to register.
Click the link to download the registration form and get signed up for this and other great BIS Events.
This month's issue of the BUZZ features some great info like the Tree of Appreciation that was fixed up on the wall at the office, a section of info about the autism related Android and iPad apps, and a bit of info explaining the goal of the blog and why it's so awesome.
There's also a mention of the Washers Tournament BIS is hosting for Action for Autism on May 19th.
Download it here and if you have anything BUZZ-worthy for next months issue you can call or email Jackie Kline.
 Let's recap our year…..
 In January 2011 legislation was put into place that mandated state insurance plans to cover Applied Behavior Analysis services for children with Autism Spectrum Disorder, allowing some children to receive in home services that have been on wait lists for years! This bill has truly changed lives. BIS worked diligently to obtain contracts with many insurance companies, not an easy task! However, we are now able to see clients who are insured by Anthem, United Healthcare, MH Net, Aetna, and Tricare…just to name a few.
 BIS also expanded the services that we offer in 2011, adding in Rebecca Swendig as our social worker and Anne Kraus as our counselor. Anne and Beck have been instrumental in creating a variety of social opportunities for indivduals of all ages with developmental disabilites, including camps, art club, and SHAPE! We have also had great success with our Fun with Fitness club and our Girls and Guys night with Meghan Halbrook, and finally, after years, we now provide speech and language services! Adding in these services has been critical in offering well rounded programming and supports to our consumers.
 Seaking of continued growth…our residential program has more than doubled in the past year! We began 2011 with 5 homes and are entering 2012 with 9 homes and 3 in development! The ISL team has been hard at work this year with Darla Holloran and Sarah Brook leading the way! We look forward to continued growth in 2012.
 The past year we have also seen enormous growth in the field of Behavior Analysis, with state licensure requirements put into place for Board Certified Behavior Analysts and St. Louis University creating the first masters program in behavior analysis in the St. Louis area! BIS has been actively involved in the St. Louis University program providing field instruction to many graduate students.
 Just last month BIS moved to our new location in Creve Coeur.  We could have never predicted 3 years ago when we moved into our space on Arsenal that we would outgrow it and need to move again, but that is exactly what happened!  Everyone is finally getting settled into our new "digs" and we are looking twoard this next year to
 Brittany Thorn was announced employee of the year for 2011, nominated by all of her fellow employees.  For those of you who may not know Brittany, she is our staffing coordinator for our residential program and Darla's right hand.  For those of us who do know Brittany, I think we can all agree that there isn't a more deserving person.  Brittany is amazing!
 There is so much to be thankful for in 2011!  Words cannot even begin to express my gratitude to the dedicated employees that have made BIS such a success and those families that have entrusted your loved ones in our care.  BIS would not be what it is today without each and every one of you.  As we ring in the new year, I am so excited to see what 2012 will bring!  Happy New Year!
 Kimberly Salls, BCBA, LBA
Behavior Intervention Services, LLC

Who: Kids, Teens, and Adults with Developmental Disabilities
What: Day Camp Program
When: 8:30am – 12pm
            Tuesday December 27th – Friday December 30th 2011
Where: Behavior Intervention Services
         10176 Corporate Square Dr.
         #220
         Creve Coeur, MO 63132
Cost: $150
Camp Description: Behavior Intervention Services will be providing a week-long camp for children, adolescents, and adults during the 2011 Holiday week. It is a great opportunity to learn a wide variety of life skills through interacting with peers and camp support staff.
There will be a 3:1 camper to staff ratio. In addition to this, professional staff, such as a counselor, will be providing guidance to campers and their support staff. A 1:1 camper to staff ratio is available through BIS for an additional fee of $15.00 per hour, or the family can provide 1:1 staffing privately (adult sibling, babysitter, nanny, etc). NOTE: A Family Care Registry Background Check will be required for any staff who is not employed by BIS.
Throughout the week campers will work in same-aged groups as well as participate in large group games. Campers will be engaged in an array of recreational, arts and craft, and social interaction activities that encourage friendship, community, sportsmanship, teamwork, and exploration.
Please return to the office by 6:00 pm on December 2, 2011:
| | |
| --- | --- |
| ★   Registration Form | ★   Photo Release Form |
| ★   Payment Form | ★   Transportation Form |
Additional forms that may be needed:
★   1:1 personal provider Family Care Registry Background Check
★   Medication Authorization Form
Mail, Email, or Fax all necessary forms to:
Behavior Intervention Services
ATTN: Anne Kraus
5389 Arsenal
St. Louis, MO 63139
(Work) 314–772–6933    (Fax) 314–772–5858
We are moving November 15th. Forms with new phone numbers will be sent after this date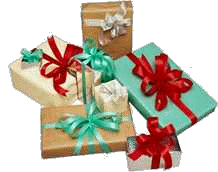 Wednesday morning at 9am we will be having our First Annual BIS Pancake Breakfast! Come to the office for all you can eat Pancakes for just $2. All proceeds benefit Autism Speaks! Can't wait to see you all there!
Behavior Intervention Services will be providing a 5-week course focused on teaching individuals with Asperger's and High Functioning Autism about important issues surrounding health, safety, and self-advocacy when it comes to sex and sexuality. It will be a safe and candid environment for individuals to learn about how their body functions, why these changes are occurring or occurred, and how to manage them. It will also be a place for individuals to learn how to identify and understand a partner's feelings and reactions, as well as their own.
Today, individuals with disabilities are 4 to 10 times more at risk to being the victim of sexual assault than their peers who do not have a disability. Another estimate is that 1 in 4 girls and 1 in 6 boys are sexually abused or molested each year. In addition, between 75% of sexual assaults on individuals with disabilities go unreported. These statistics are a terrifying indication that steps need to be taken by caregivers and care providers to educate these individuals about protecting themselves. Please seriously consider this course for your consumer or loved one.